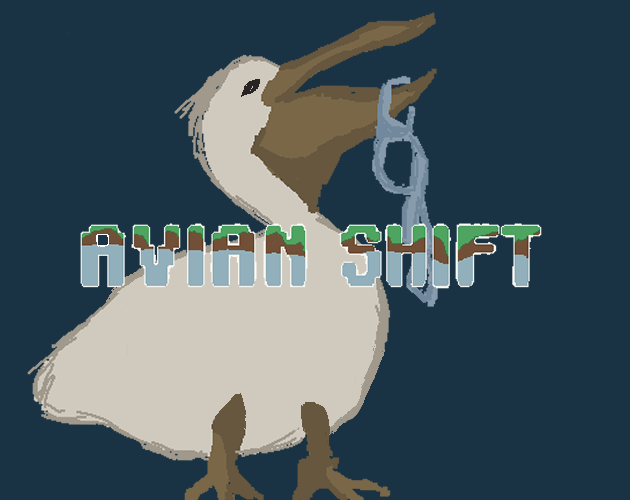 Avian Shift
AVIAN SHIFT
Traverse between realities through the aid of a helpful pelican!
Are birds real? Who knows? We pelican't wait to see how you tackle the reality-shifting puzzles of AVIAN SHIFT!
"A truly surreal experience." - ÎGN 1984
"A truly surreal experience." - Developer working on the game
"What the hell is going on?!?" - Another developer working on the game
Controls
WASD - Movement
F - Flip
E - Inventory
Escape - Pause
Instructions
1. Play game!
2. Enjoy game!
Made for Brackey's Jam 2022 with the theme: "It Is Not Real" within 7 days.
Comments
Log in with itch.io to leave a comment.
Really cute! Some fun puzzles in here :3
Very fun and quirky game! Love the unique way of shifting worlds and the system for items affecting the world. Great job guys!